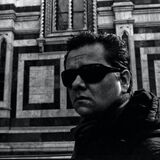 Rich Lee is an American music video and commercial director. He has directed music videos for many artists including Eminem and Maroon 5. He worked with Lana Del Rey on music videos for her upcoming fifth studio album. Del Rey confirmed on Instagram during February 2017 that he worked on another new project separate from the "Love" music video.
Work with Lana Del Rey
Music videos from TBA:
Ad blocker interference detected!
Wikia is a free-to-use site that makes money from advertising. We have a modified experience for viewers using ad blockers

Wikia is not accessible if you've made further modifications. Remove the custom ad blocker rule(s) and the page will load as expected.