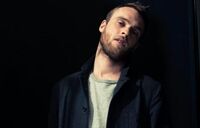 Chris Glover, better known by his stage name Penguin Prison, is a New York producer, singer and remixer who worked with Lana Del Rey sometime in 2011. He is known for his remixes of popular artists such as Ellie Goulding, Imagine Dragons and Marina and the Diamonds.
Work with Lana Del Rey
Edit
Songs currently unreleased:
Songs remixed:
Ad blocker interference detected!
Wikia is a free-to-use site that makes money from advertising. We have a modified experience for viewers using ad blockers

Wikia is not accessible if you've made further modifications. Remove the custom ad blocker rule(s) and the page will load as expected.