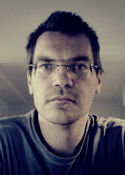 Patrik Andersson is an New York-based photographer and filmmaker. His vast career includes now-iconic covers for many fashion magazines such as W Magazine, Harpers Bazaar, and Interview Magazine, portrait sessions with many famous musicians and actors such as Mick Jagger, Whitney Houston, and Bon Jovi, and most recently filmography work for various studios including DevonWorks. He did a photoshoot with Lana Del Rey in 2011 to promote Born to Die, but the shoot was never used in major media publications.
Shoot #1 (June 1, 2011)
Links
Ad blocker interference detected!
Wikia is a free-to-use site that makes money from advertising. We have a modified experience for viewers using ad blockers

Wikia is not accessible if you've made further modifications. Remove the custom ad blocker rule(s) and the page will load as expected.