Lana Del Rey (Elizabeth Woolridge Grant) was born in New York City, New York, on June 21, 1985. She was raised in Lake Placid, New York, with her brother Charlie and sister Chuck. She began writing music after learning guitar from her uncle at age 18, and while still in school in New York, began performing at many underground clubs. She recorded her first record, Sirens in 2006, under the pseudonym May Jailer. In 2008, she collaborated with David Kahne to release her first studio album, Lana Del Ray, which was released in January of 2010. Though the record was pulled from online retailers, Lana continued to create new music. In late 2011, she recorded "Video Games" with Justin Parker, and posted the video to her YouTube channel. The song and video garnered instant attention and sparked record deals with Stranger, Interscope, and Polydor. She released her major-label debut, Born to Die in January of 2012. Its singles such as "Blue Jeans" and "National Anthem" have helped Lana gain many loyal fans. In the summer of 2012, Lana began work with both H&M and Jaguar to become spokesperson for their products. She re-released the album in late 2012 with 8 new tracks, as well as a standalone EP, Paradise. In June, 2014, she released her second major-label album, Ultraviolence, featuring the single "West Coast".

ALBUMS
EXTENDED PLAYS
SINGLES
| | | |
| --- | --- | --- |
| Williams + Hirakawa are a couple who primarily focus on fashion and editorial photography. They did a photoshoot with Lana Del Rey in May, 2013, which appeared in Fashion magazine's Summer, 2013 issue as a cover story. |   | Ultraviolence is the second single from Ultraviolence. It was released as the second promotional single from the album on June 4, 2014, after "Shades of Cool". The track has been announced to be the second single after "West Coast" with a release date of August 18, 2014. |
WELCOME TO THE

Get Started • Create Article • Sandbox • Admins
Welcome to the Lanapedia!
We are currently in construction mode, so pardon our dust! We are working on creating the largest and most complete fan resource for Lana Del Rey, an American singer-songwriter who has changed the face of music in the past year. Information on her lateset album, Ultraviolence, as well as her previous releases and future releases, photographers, fashion, unreleased songs, biographies, and anything you could and would ever want to know about Lana is on its way!
Feel free to contribute to our database, any and all contributions are greatly needed! Thank you.
Follow us on twitter @lanadelreywiki
Here's some links to give you some ideas on what needs editing.
If you're new to wikis, check out some of these help pages to get started.
19,852 edits to 572 articles since December, 2012.
Which song from is your favorite?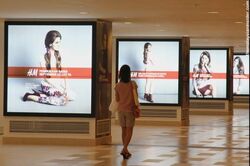 H&M is a Swedish clothing company that operates stores worldwide. Lana Del Rey became the face of their 2012 Fall campaign, which saw massive success, and repeated her endorsement to become of the face of their Winter 2012 campaign as well. Click here to read all about Lana's campaigns and to see the full photoshoots!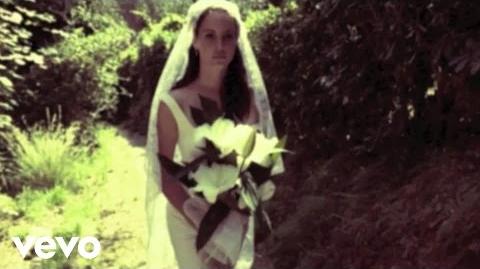 The Ultraviolence music video It was directed by Francesco Carrozzini. The music video was shot entirely on an iPhone and was released on July 30, 2014 by Noisey (Vice). It shows Lana wearing a white dress and wandering around in an outside setting.