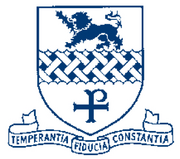 Kent School is a private, co-educational college preparatory school in Kent, Connecticut, USA, founded in 1906, that Lana Del Rey attended when she was 14 to help deal with alcohol dependency issues. She left to go back to her hometown when she was 18. "Boarding School" is supposedly about Del Rey's experiences at her time at the establishment, implying that she was a boarder at the school.
Ad blocker interference detected!
Wikia is a free-to-use site that makes money from advertising. We have a modified experience for viewers using ad blockers

Wikia is not accessible if you've made further modifications. Remove the custom ad blocker rule(s) and the page will load as expected.