Ellen von Unwerth is a German fashion photographer and director. She photographed Lana Del Rey for the February 2012 issue of LoveCat magazine as well as for the August 2012 issue of Vogue Italia.
Stylist - Cathy Kasterine
Makeup - Stephanie Kunz
Hair - Charlie Le Mindu
Media use
Stylist - Cathy Kasterine
Media use
Behind the scenes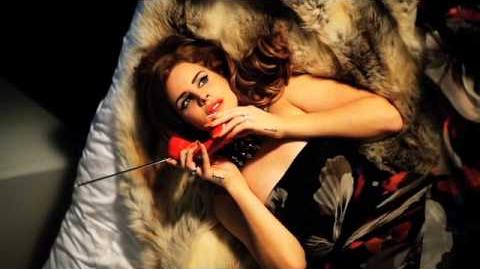 Ad blocker interference detected!
Wikia is a free-to-use site that makes money from advertising. We have a modified experience for viewers using ad blockers

Wikia is not accessible if you've made further modifications. Remove the custom ad blocker rule(s) and the page will load as expected.