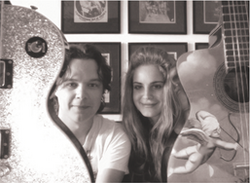 Chris Braide is an English singer, songwriter and producer based in LA. He has written and produced songs for artists such as Christina Aguilera, Paloma Faith, Kylie Minogue, and Cheryl Cole. He worked with Del Rey on her album Born to Die.
Work with Lana Del Rey
Edit
Songs from Born to Die (2012):
Songs currently unreleased:
Ad blocker interference detected!
Wikia is a free-to-use site that makes money from advertising. We have a modified experience for viewers using ad blockers

Wikia is not accessible if you've made further modifications. Remove the custom ad blocker rule(s) and the page will load as expected.